Baseball & Softball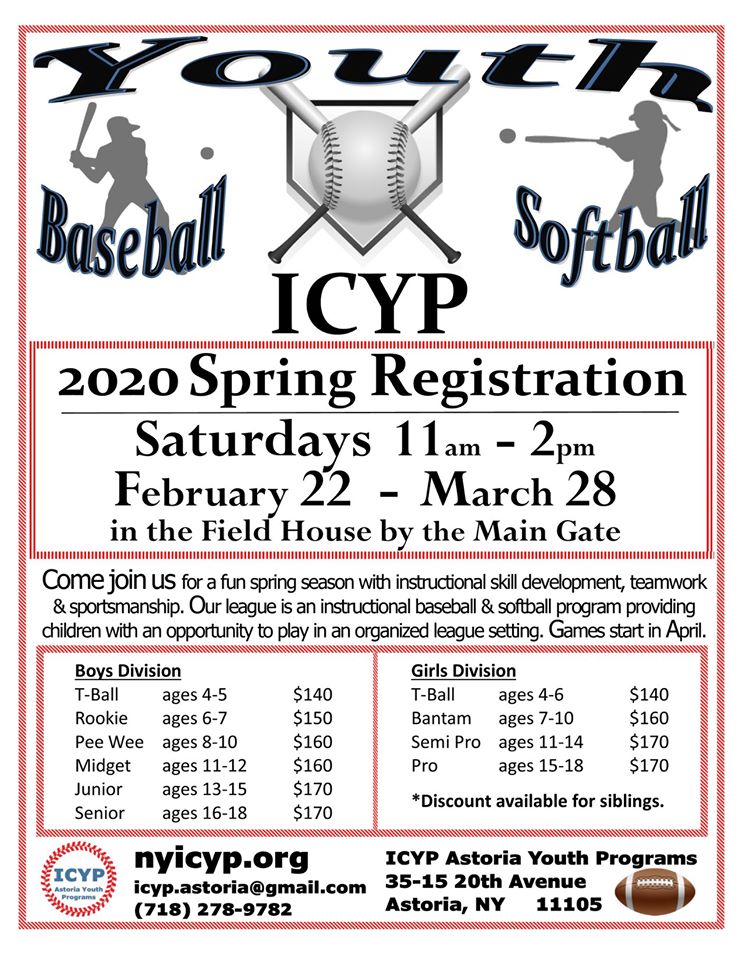 Football
Please check back in September for football sign-up details.
Baseball / Softball registration FAQs
Can I register my child online?

Online registration is not currently available. Please register your child in-person at the Field House on an upcoming Saturday.
When are the games?

Most baseball and softball games take place on Saturdays, weather permitting. Generally speaking, the children in younger divisions tend to play earlier in the morning. As the daylight extends later in the spring, teams will begin playing weekday evening games (5:30pm start), usually not more than once per week. Additional weekday and/or Sunday games may be necessary to make up rained-out games.
When are the practices?

Practice days and times vary by coach and depend on coaches' availability. Please remember, all our coaches are volunteers and most fit their practices around work and other commitments.
Can my child play on the same team as his or her friends?

One of the best things about team sports is the opportunity to make new friends. While it's possible that your child may be placed on a team with his or her existing friends, we privilege fairness and team balance in the team selection process, so we cannot guarantee it. In cases when ride shares are necessary, we will make every attempt to accommodate.